What is DHF Bi-met™, Essentially, DHF's Bi-met technology is the fusing of thermal spray to boiler pipes using Induction Heating (IH) to form a self-fluxing alloy coating. Our process has achieved what has been deemed technically impossible in the maintenance of boilers and other large equipment parts as listed below.
1) High consistency and reproducibility in the quality of lining formation;
2) High flexibility (adaptability) in design and application enabled by fusing and bending processes through the use of IH; and
3) Wide variety of lining options depending on intended usage.
Fusing Process
The fusing process is carried out by using either of two heating methods: gas or high frequency induction heating (IH).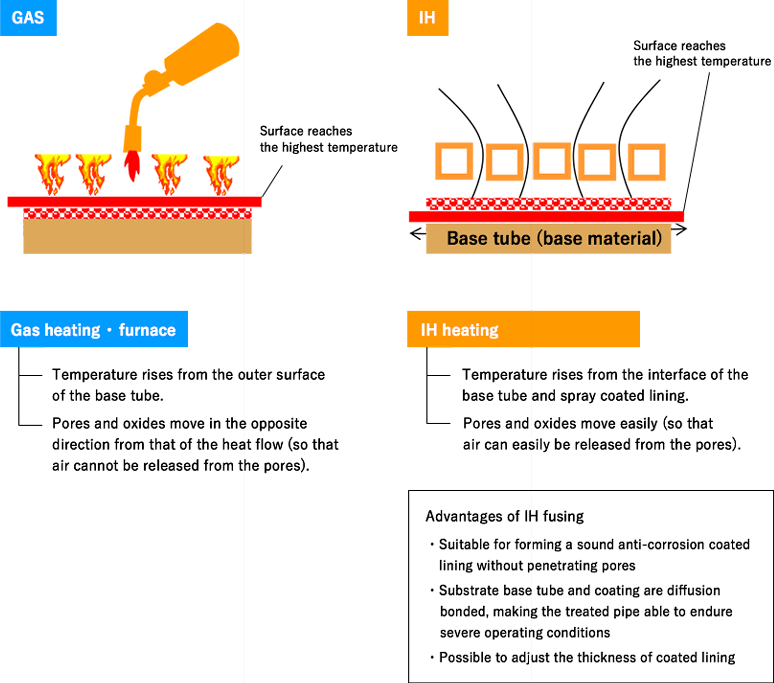 Pores or slag easily remain.
Pores or slag are removed to form a sound coated lining.
Can be irregular and inconsistent
Uniform diffusion bonding results in strong adhesion
(Fig. 2)
Not suitable for thick linings
(up to only about 2 mm)
Possible to form thick linings
(2 mm and over)
Large negative effect due to long duration of heat treatment
Small effect due to controlled, short duration of heat treatment
Not quite consistent due to manual operation by workers
Consistent due to mechanically controlled operation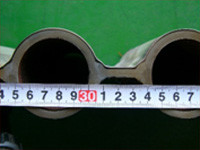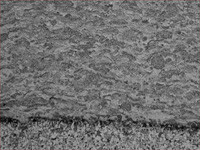 Condition of water –wall panel treated with standard onsite thermal spray process – (Note pores and corrosion of base material)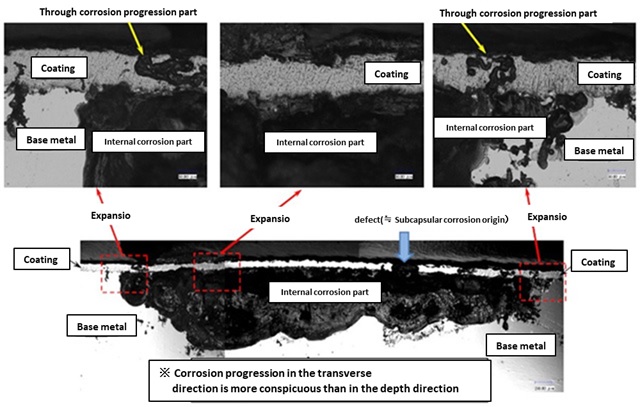 Differences in coated linings using different fusing methods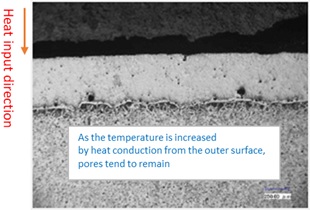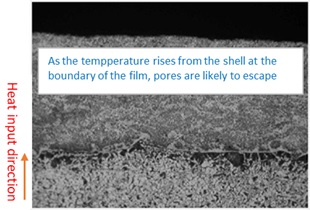 Difference between DHF Bi-met and other processing methods
0.5 mm - 2.0 mm in practical applications
As anti-corrosion measure
Control over lining thickness
Flexibility in design
DHF Bi-met™ products can also be subject to pipe or panel bending processes conducted at the same time as the high frequency IH re-melting (fusing) process after thermal spraying.
The products allow for higher flexibility in design as they can be applied to parts of various shapes and sizes as shown in the photos below.