Types of lining process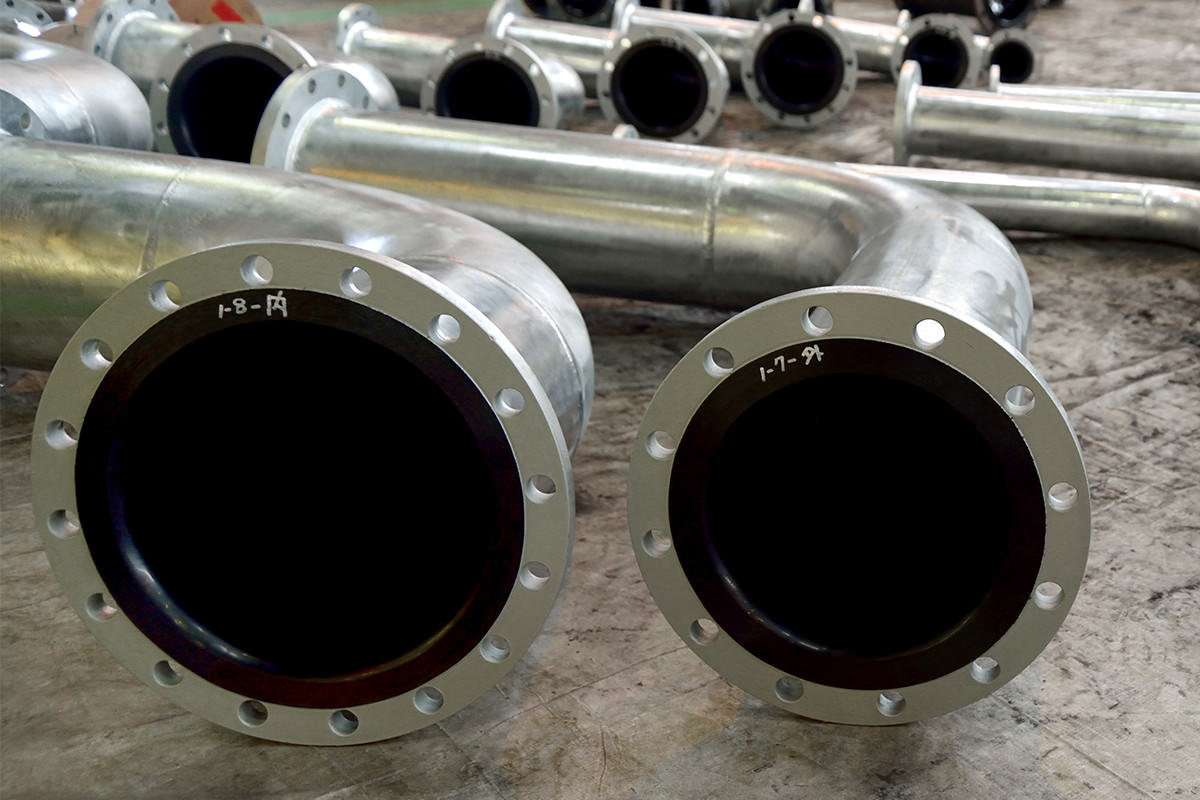 01
Internal polyethylene lining
This lining process is used to provide internal corrosion resistance in piping systems used for the fluid transport of seawater, corrosive chemicals, community water supply, sewage, and many other industrial purposes.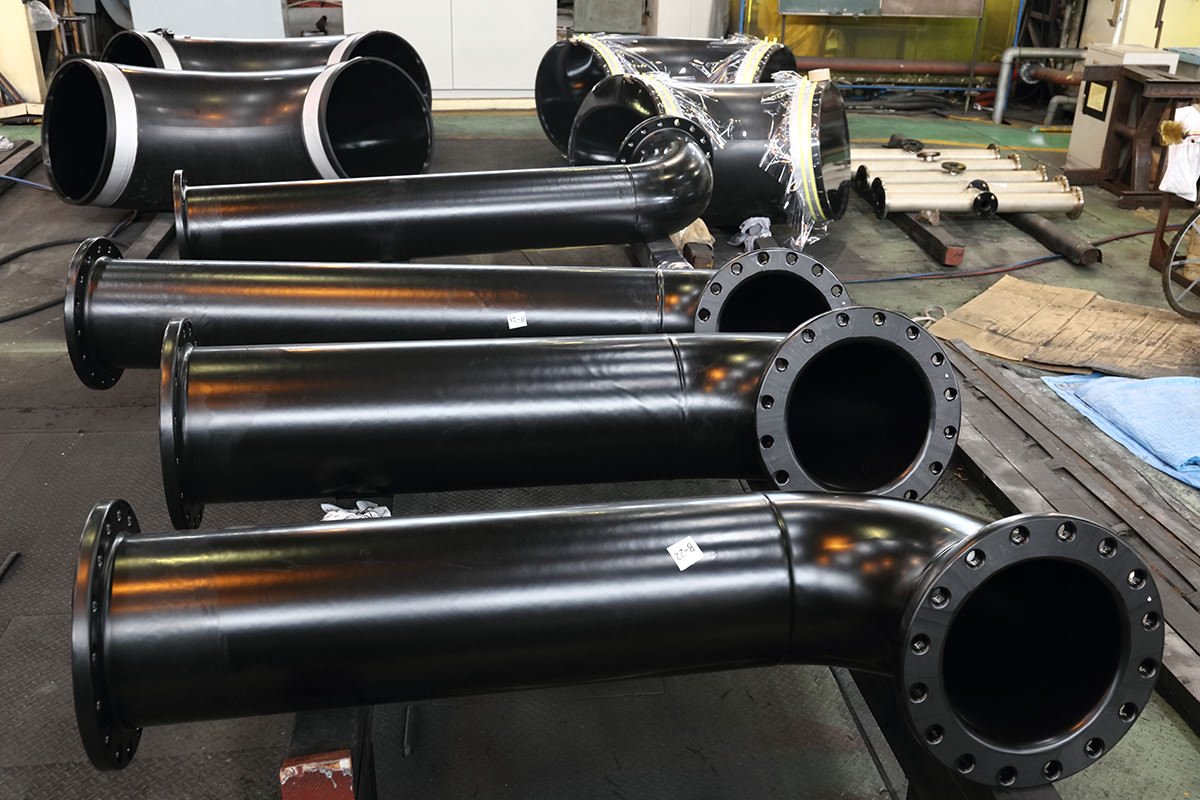 02
External polyethylene lining
This process has been utilized for over 40 years as a long-term corrosion resistance solution for transport systems operating under severe conditions, such as an extremely cold climate, a desert region, or under the sea.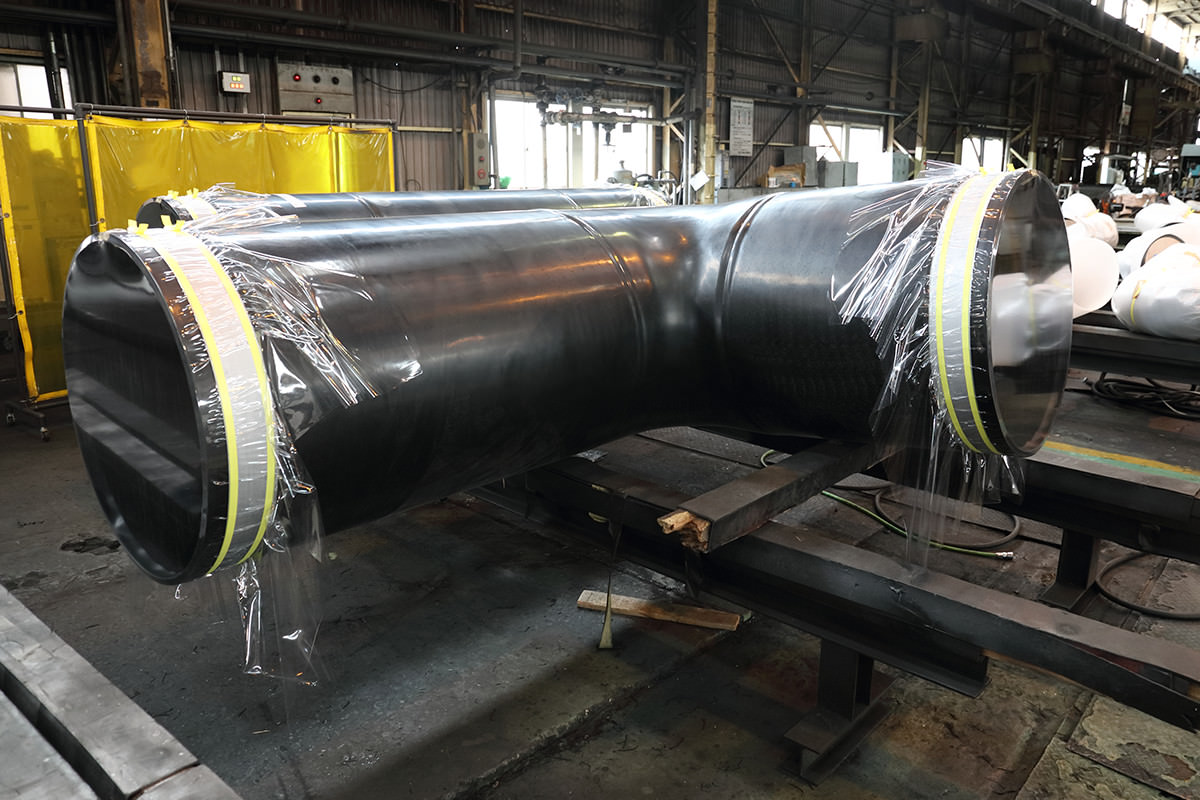 03
Internal / external polyethylene lining
These products are designed with the functions of internal corrosion resistance and external corrosion /weather resistance. The installed pipes have been used in buried or above-ground piping systems for long periods of service.
Examples of lined products and applications