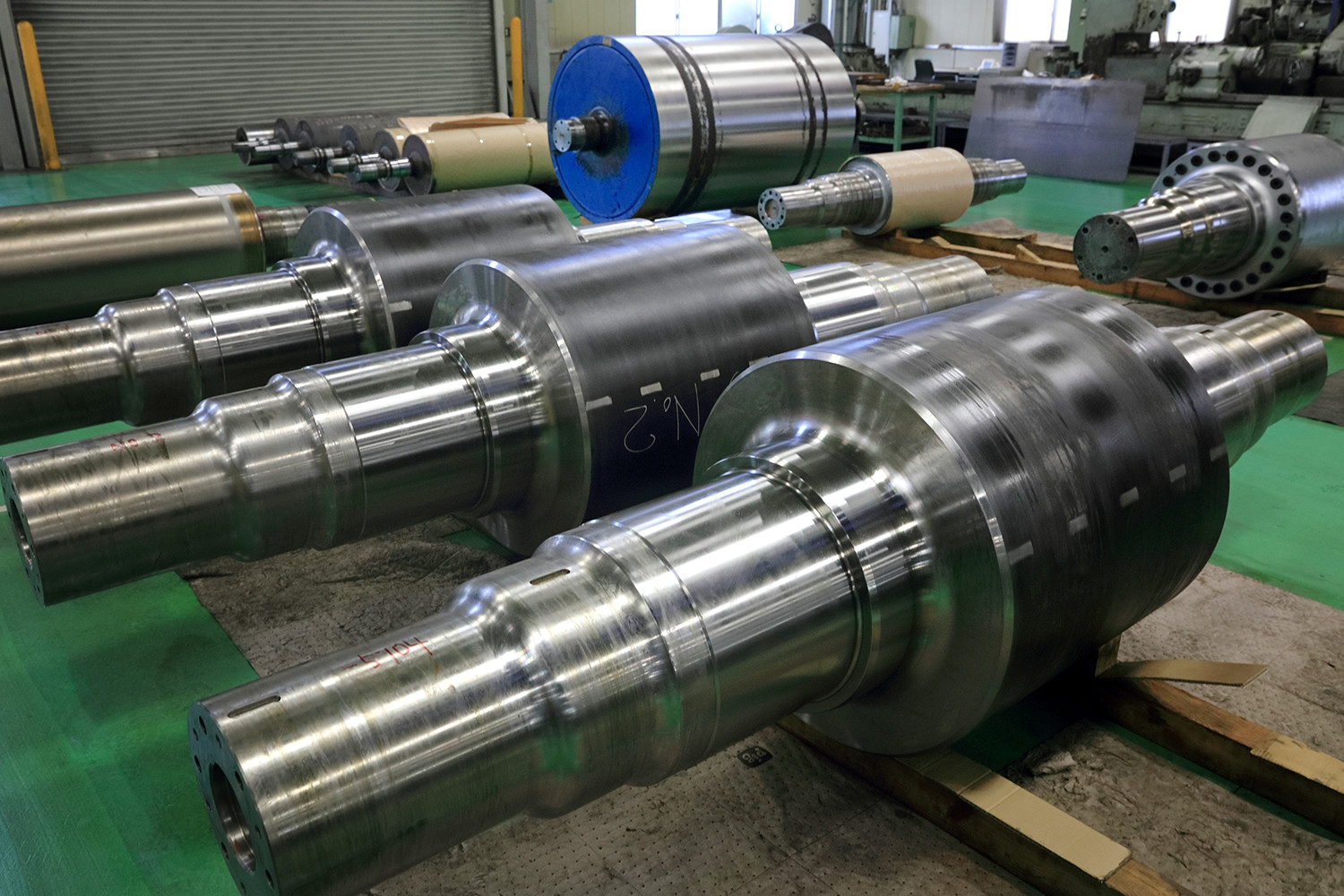 DHF is one of the few roll manufacturers that performs integrated production from material procurement to product delivery by primarily employing surface treatment and machine processing technologies utilizing high-frequency hardening (quenching).
DHF has been manufacturing roll products for 35 years.
IH HARDEING/QUENCHING (HEAT TREATMENT)
MORE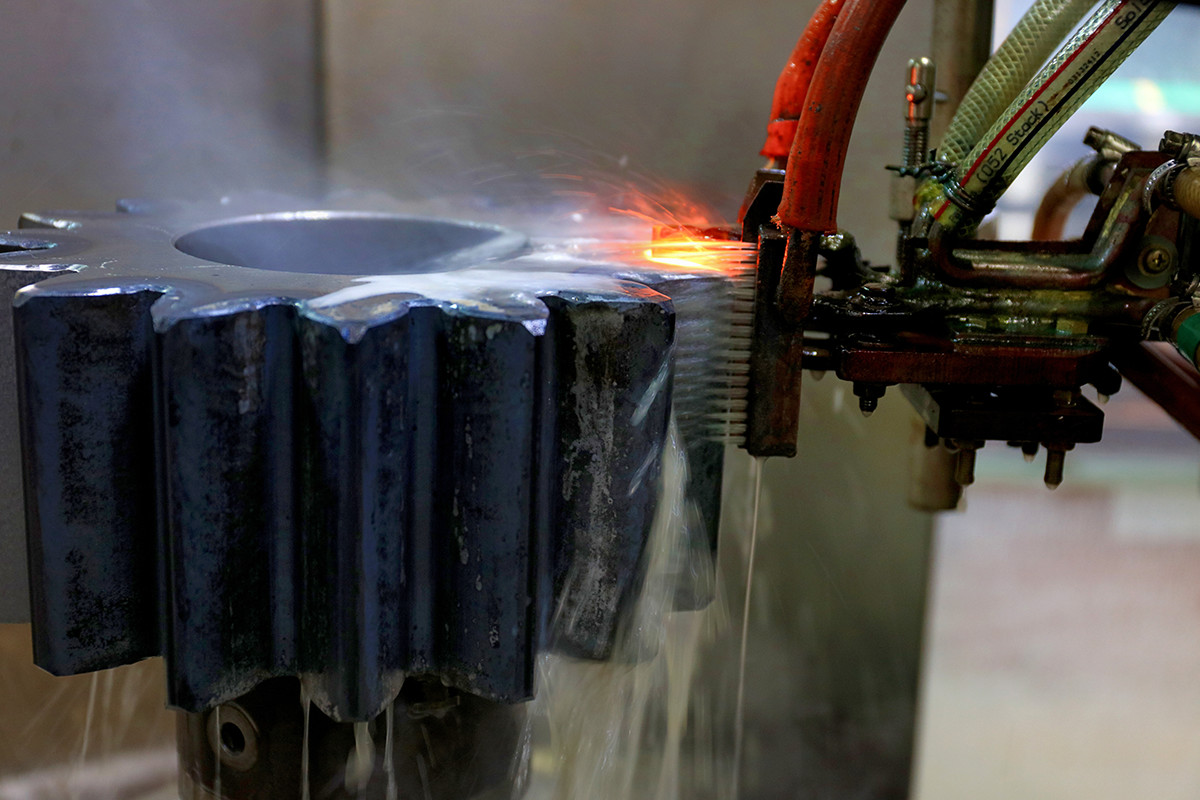 DHF utilizes its advanced technologies in the field of high-frequency induction heating for heat treatment processing and has applied such technologies to a wide variety of machine products.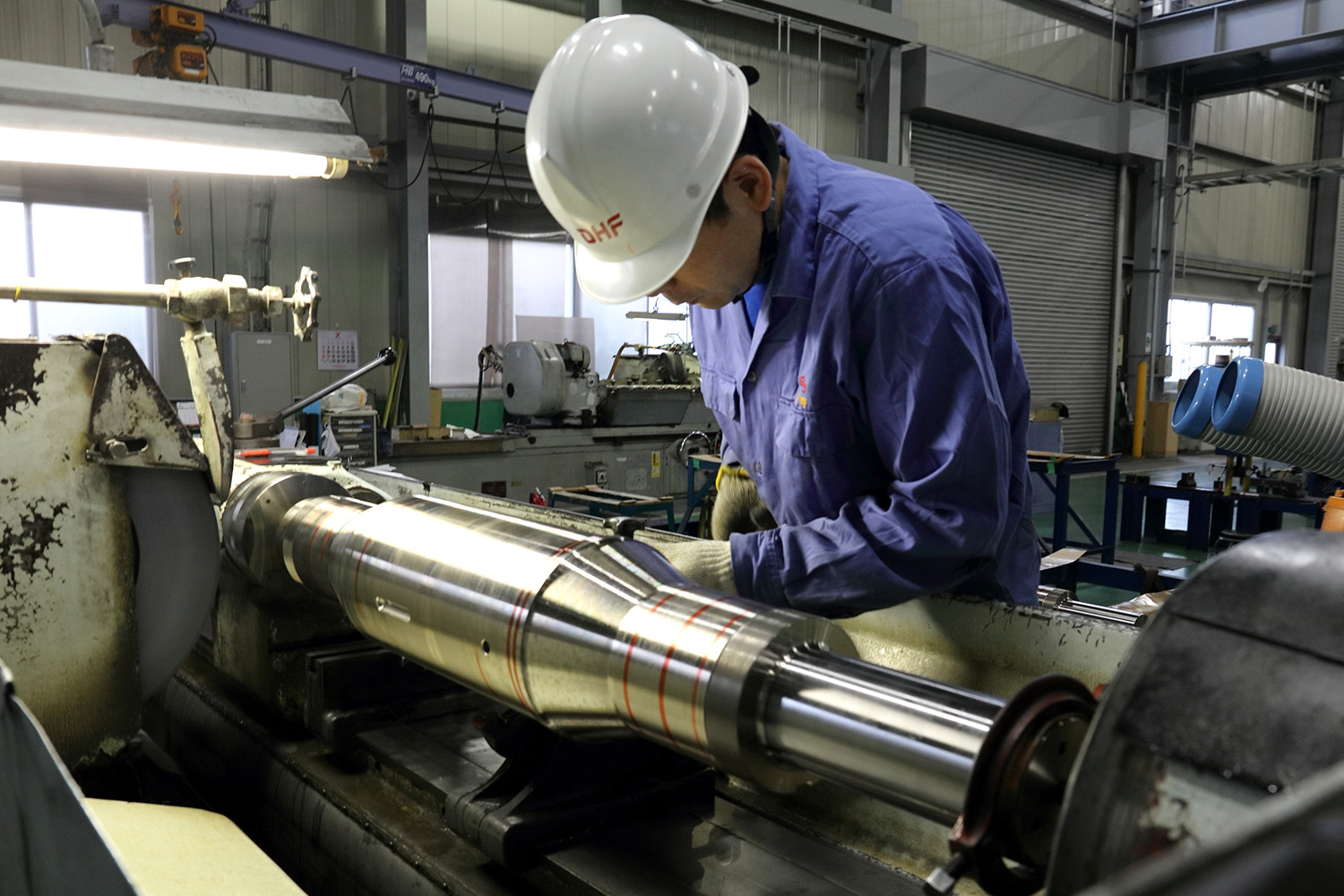 DHF operates a maintenance department to provide various services for steel rolling products and machining at coil centers (rolling mills), in response to customer needs.